WHO ARE WE
---
Act One Research Inc. is a Marketing Research company specializing in recruiting for qualitative market research studies in Chicago and surrounding suburbs.
We are determined to find the best possible respondents for our client's market research projects. We have our finger on the pulse of the Chicagoland market and will work closely with you to maximize the potential of your study.
If you are a client interested in working with us or learning more about our services, please visit our FOR CLIENTS    section for further details.

If you are an individual interested in participating in market research focus groups, please visit our FOR RESPONDENTS section.
Act One Research Inc. opened its doors in January 1999. Since that time, we have built our own independent respondent database and have developed a boutique-style business model, offering specialized recruiting to a select client base.
Act One has always relied on a small core of committed employees to provide a tailored recruiting experience. Our talented staff members average 20+ years of experience in the field!
---
Act One Research Inc. is a boutique-style qualitative research recruiting company based out of downtown Chicago. We specialize in an individualized approach to niche projects for a select client base.
Project Management & Recruitment for Qualitative Market Research Studies:
Areas of our recruiting expertise include: consumer studies, business to business, online opinion boards, smartphone app studies, executive studies, in depth interviews (including in-home interviews, shop-a-long interviews, etc), and medical staff studies.
We recruit studies locally in Chicago and the surrounding suburbs.
We will also recruit nationally from client supplied lists.
Coordination and Management of Facility for day of study:
​
We are fortunate to have relationships with the top facilities in and around Chicago and we will help ensure that your study takes place at the one that best meets your project specifications.
​
At Act One we pride ourselves on our integrity and communication. Even before we start a study, we will work with you to assess if we are the best company to meet your particular project's needs. If we are not a perfect fit, we will help refer you to other experts in the field who may better fit your proposal. Our first priority is that you complete a successful research project!
We have developed our own independent database of potential research respondents to help us find the best participants for your study. Our committed project managers are ready to dedicate themselves to your project and will be involved in every aspect of your study, including respondent recruiting, project management, and direct communication with you. The project manager will also serve as the point of contact between you and the facility, if applicable.
We aren't a faceless phone bank – we want to actively work with you as your partner on the path to a successful research project!
WHAT CAN WE DO FOR YOU?
---
For your recruiting needs:
We pride ourselves on our large and diverse database of possible respondents.
We employ social media, online surveys and apps, along with referrals and face to face social recruiting to find amazing individuals to continue to grow our database.
As our market evolves, so does our database, and so do we.
In the end, however, it comes down to the one on one conversation we have with each of our respondents.
Our project managers and recruiters work hard to get to know each qualified respondent.

We speak with them at length to ensure they are articulate and thoughtful, open-minded and optimistic.

We make sure that if this individual is chosen to participate, they are exactly who our clients are wishing to speak to.
To request a bid, please include as much of the following information as possible, so that we may respond quickly and accurately.
---
Nemo enim ipsam voluptatem quia voluptas sit aspernatur aut odit aut fugit, sed quia consequuntur magni dolores eos qui ratione voluptatem sequi nesciunt.
Bob
Irby
Owner & Project Director
Bob began at Act One Research in the spring of 1999 as the first employee. His early years at Act One were spent in database management, IT Support, and recruiting. His responsibilities have gradually expanded to include hosting projects off-site, project management, office and staff management, and day to day operations manager. After 17 years Bob bought ActOne Research to move in to the future of market research.
Bob has served previously as Director of Membership, as Director of Image, and, most recently, as President of the Chicago Chapter of the Market Research Association.
After receiving degrees in History Education and Philosophy, Bob moved to Chicago when he began his career at Act One Research. Aside from being a huge, season-ticket holding Cubs fan, he enjoys drinking craft beers and fine scotch, spending time with his family and friends, and chasing after his active twins, Finn and Malin.
Kurt
Athanson
Project Manager
Kurt has worked in the field of Market Research since 1998 and has been with Act One Research since 2006. His current responsibilities include project management as well as recruitment. He became very interested in market research as a student at Ball State University, where he received a degree in Journalism and Marketing
Derrick
Gardner
Director of Recruiting
Derrick has worked in the Market Research field for over 25 years. As the lead recruiter with Act One, Derrick has his finger on the pulse of the Chicagoland market. Being in the industry for as long as he has, he's acquired quite a few tricks of the trade and has a knack for finding open-minded, articulate recruits.
WHAT IS MARKET RESEARCH?
Definition: The process of gathering, analyzing and interpreting information about a market, about a product or service to be offered for sale in that market, and about the past, present and potential customers for the product or service; research into the characteristics, spending habits, location and needs of your business's target market, the industry as a whole, and the particular competitors you face.
To learn more about Market Research and the role it plays within corporate culture, check out THIS WEBSITE.
​
The most common form of Market Research studies that Act One recruits involve participation in a Focus Group.​
WHAT IS A FOCUS GROUP?
A focus group is a form of research in which a small group of people are asked to share their opinions towards a particular topic or concept. In the world of marketing, focus groups are an important tool for acquiring feedback regarding products and advertising. Sometimes, companies will discuss or test a new product in a focus group before it is made available to the general public. Your input can provide invaluable information helping companies develop the products and services you use in your daily life.
At Act One Research, we help connect companies to the right people for their projects. In addition to recruiting for focus groups, we also recruit participants for other types of market research tools, such as one-on-one interviews, in-home interviews, shop-along interviews, online assignments, and many other types of qualitative research.
Typically, we recruit these projects blind – that means we won't tell you the exact company or product a study is about (sometimes WE don't even know) – so that our clients can be sure you are expressing your unbiased opinion.
​
The most common form of Market Research studies that Act One recruits involve participation in a Focus Group.​
---
Are you interested in getting involved in PAID Market Research Projects?
The most common form of Market Research studies that Act One recruits involve participation in a Focus Group.​
Are you interested in getting involved in PAID Market Research Projects? ​​
Here's what you can do:
Click HERE!

Fill out the survey. It gathers some important information about you so please be honest and as detailed as possible.

Sit back and wait to be emailed or called.
From your survey, we set up a profile of you in our database, which is our main resource for recruiting. Once your profile is complete and current, you'll be active and searchable and we'll be in contact to get you involved in our market research projects. To see if you qualify to participate in our studies, we reach out via email or phone, so be sure to add the email domain 'actonerec.com' to you SAFE SENDERS list!
​
We do a number of different studies and projects ranging from online discussion boards and focus groups to in home interviews and taste tests. AND we always compensate you for your time and participation.
Our clients are often looking for very specific respondents, so don't be disappointed if we do not call you right away. As soon as an appropriate opportunity presents itself, we will be in touch.
​As always, our projects are FOR RESEARCH PURPOSES ONLY and are not a solicitation for business or an attempt to sell you anything.
Thank you for your interest and we look forward to speaking with you soon.
Your First Step to a Successful Research Project.

RESPONDENT
RULES

& GUIDELINES
---
If you are currently scheduled for a focus group, it is because you QUALIFIED to participate based on the responses and information you provided when you were screened on the phone by one of our recruiters.
Please note, on the day of the study, you may be re-screened at the facility to ensure that you meet the study requirements.

If, at the time of re-screening, our client feels that you do not meet the study requirements, you may be excluded from participation and ineligible to receive payment.
Your attendance is very important to this research.
The groups consist of specially selected individuals, and anyone who does not attend may affect the research process and results.

If you learn of a scheduling conflict, please call us as soon as possible – before the day of your study – so that we can attempt to replace you!

Once you have qualifed and are scheduled to participate, we are counting on you to follow through so that we can thereby meet our obligation to our client.
Missing information about your upcoming Market Research Project?
Prior to the study, each respondent will be sent an CONFIRMATION EMAIL with specific details about the study.

For focus groups, this email will contain the date, time, location, and incentive amount for their focus group, along with any specific travel/parking instructions.

For online/app projects, your confirmation email will have all of the instructions necessary to get set up through the online portal or to download the app.

A lot of time the projects are run by an outside company or run by our client.

If that is the case, we make sure you know any and all email addresses associated and have contact details for Help Desk/Support.

We stay active while you're participating and remain the go-between for any issues or problems you may encounter.

Be sure to add the domain actonerec.com to your 'safe senders' list to ensure that you will receive the email. Very often we end up in SPAM so please be sure to check your SPAM/Junk folders if you have not received your Confirmation Email.

If you have ANY questions at  ANY time during your participation, please DO NOT HESITATE to call us during regular business hours at (773) 681 0886!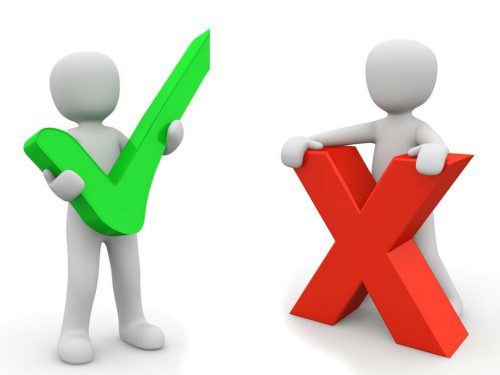 of Focus Group Participation
---
DO know the location of the Focus Group, along with the phone number of the facility which can be found in the CONFIRMATION EMAIL

DO arrive 10-15 minutes early to check-in.

DO bring a valid photo ID that verifies your name and age.

DO bring eyeglasses, if you wear them, so you can read any written materials that might be presented to you.

DO bring your completed pre-work assignment, if there is one associated with your study.

If there is a pre-work assignment, it is an important part of the study, and your effort will make an important contribution to the research.

If you do not bring your pre-work assignment, you might not be admitted to the study or receive payment.

DO NOT arrive late. Late arrivals will not be admitted to the study and you may be ineligible to receive payment.

DO NOT bring guests/children with you. They will not be allowed to participate and there may not be room to accommodate them in the reception area.

DO NOT get distracted by your cell phone. Be sure your phone is set to SILENT and it is put away before entering the group.

DO NOT assume you know the topic, brand or product of the Focus Group.

DO NOT shut down or criticize other participants.